News
03/01/2017
We are very proud to announce that Roman Miroshnichenko has made semi-finalist in the International Songwriting Competition under the "Instrumental" category for his composition "Adios Amigo", dedicated to Mario Olivares.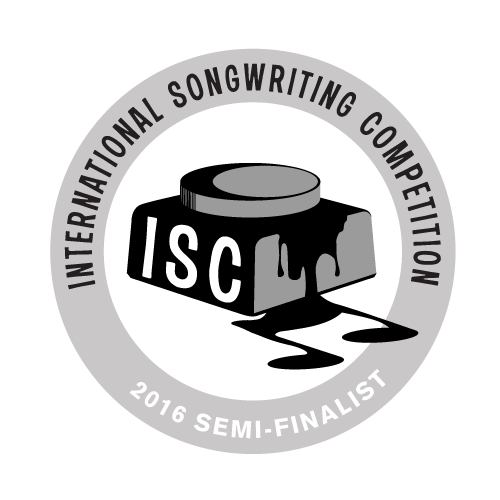 02/21/2017
We're saddened to learn of the passing of Jazz Guitar Great and Roman's close friend and teacher Larry Coryell. He died in his sleep at the age of 73 in NYC.
01/16/2017
Recently Roman was a guest of the culinary tv-show and has prepared a refined dish in fusion style:
12/09/2016
---
We are proud to announce that Roman Miroshnichenko's composition "Desperation" made FINALIST of the UK Songwriting Contest, "Instrumental" category!
TV and Film Composer Jamie Serafi, was left with the final decision and said of all the finalist songs:
"This was one of the most difficult categories to judge this year with many stunning and outstanding entries. In the end one judge, Absolutely fantastic! It's VERY difficult to choose because they are all so strong...and what makes one better than the other when they are all completely different?"
The UK Songwriting Contest was launched in London in 2002 in association with The BRIT Trust, The BRIT School, The BRIT Studio, Music Aid International, and The Guild of International Songwriters and Composers. The UKSC is one of the longest running songwriting contests in the world. Judges include top Grammy, Emmy and BRIT Award winning producers and artists.
11/13/2016
---
November 12, 2016 – guitar-virtuosos Roman Miroshnichenko, José A. Rodríguez & Henrik Andersen (World Of Guitar Trio) were named by Music Resource Group (MRG) as a WINNERS of The 15th Independent Music Awards (The IMAs).
The album, Perfect Strangers by Roman Miroshnichenko, José A. Rodríguez & Henrik Andersen have won in the Best Instrumental Album category and song "Moon Over Tanjore" by Henrik Andersen from the album have won in the Best World Traditional Song category. Roman Miroshnichenko himself was nominated in the Best Instrumental Song category with his composition Alien's Dream, dedicated to Steve Vai.
The winning projects were selected by blue-ribbon panels of top recording artists that include: Tom Waits and Kathleen Brennan, Slayer, The Kills, Lalah Hathaway, Meshell Ndegeocello, Sepultura, Dido, Warren Haynes [Gov't Mule], Suzanne Vega, Gus Unger-Hamilton [alt-J], Shelby Lynne; previous IMA Winners and Nominees including: Geroge Benson, Meghan Trainor, Jeff Healey, Larry Carlton, Noshir Mody, Rozina Pátkai and Ingrid Gerdes, among many others; and influential press and talent buyers from the Americas, Europe and Pacific Rim.