News
12/13/2012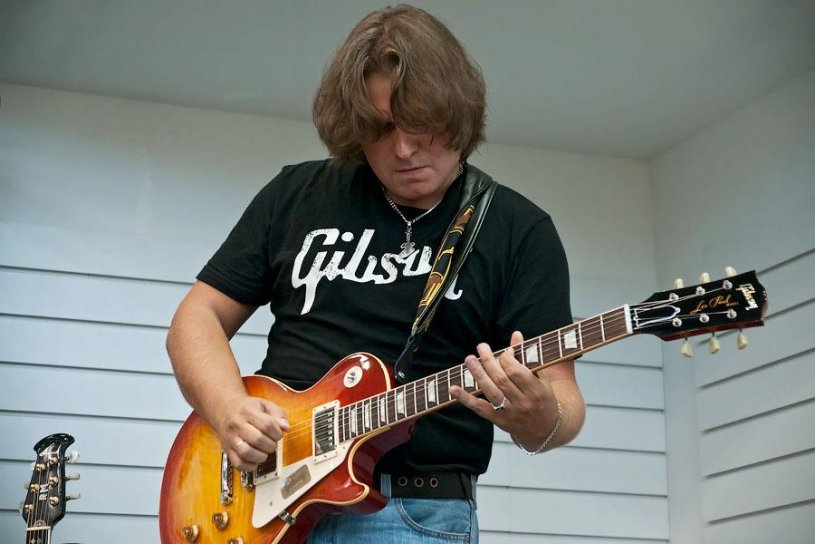 Roman Miroshnichenko has just this week added to his guitar collection a Gibson 50th anniversary, Les Paul 1959 Reissue. This very limited edition guitar, one of only 25 made, was named in honor of Vic DaPra - author, guitar aficionado, expert on Les Paul guitars, appraiser for collectors, such as Jimmy Page and Robby Krieger, and owner of Guitar Gallery in North Strabane, Pennsylvania, USA. The exclusive copies of this model were sold as far away as Ireland, Australia, New Zealand, and now one has found its way to Russia. Each of the 25 guitars features a highly-flamed maple top and stunning sunburst shading. One of the guitars even found its way into the hands of legendary rock guitarist, Rick Nielson, of Cheap Trick.

Mr. DaPra was quoted in the Pittsburgh Post-Gazette as saying, "I think Gibson really outdid themselves.... This is the best copy yet for playability and sound.", and Mr. Miroshnichenko says he couldn't agree more! When asked why he selected this particular guitar make and model, Mr. Miroshnichenko stated, "I've always loved the versatility and legendary sound of the Gibson Les Paul. With a Les Paul you can play any type of music and it sounds fantastic. I hope to use my new guitar in many of my upcoming performances and future recordings."
12/06/2012
Roman Miroshnichenko became an official endorser of the leading Danish Professional Audio manufacturer of high quality condenser microphones and microphone solutions for professional applications in studio, broadcast, theatre, video/film and sound reinforcement environments. Roman will constantly use on a scene and in studio the DPA d:vote™ 4099G microphone. DPA have been used and endorsed by such Greats as Sting, Randy Brecker, John Patitucci and many other professional musicians.
"I was in need of a really good microphone for my upcoming Jubilee concert with Larry Coryell so I spoke to DPA's Russian distributor I.S.P.A and their product manager Maxim Kupryakhin arranged for me to try a 4099G d:vote instrument microphone. - Roman Miroshnichenko says. - The concert was a great and important test-drive for the microphone and from the very first time I used it, I was hooked. The beauty of the DPA 4099G is that it is compact, has no feedback problems on stage, and has the same tonal quality as the more expensive studio microphones. With this microphone DPA has created something that I thought was impossible. I've never found so much quality in such a compact package!"
11/08/2012
Guitars Magazine wil out in December! New exclusive lessons from Roman there!
10/15/2012
On 27th October, 18-30MSK. Master-class and Roland GR55 clinic at Dynatone music shop in Moscow!
10/13/2012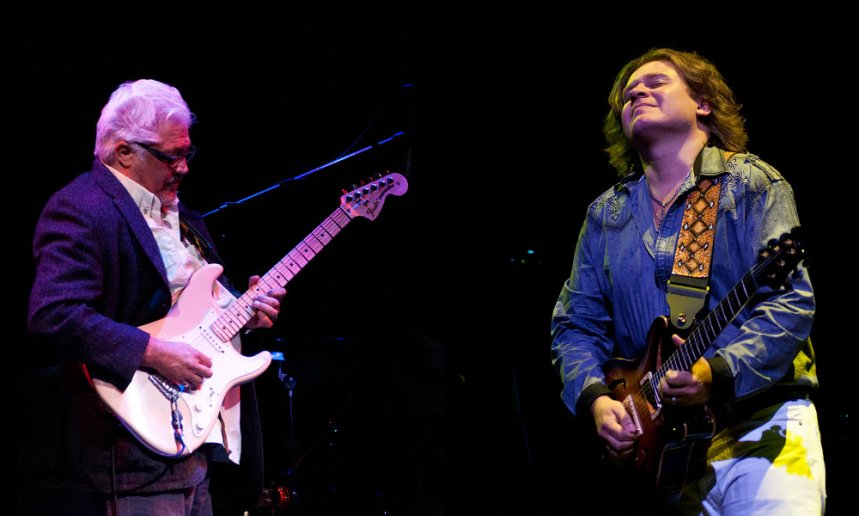 Last week, on 2nd October, in Moscow, at the International House of Music, a very special concert took place. One of the most prominent in Eastern Europe, virtuoso guitarist, Roman Miroshnichenko, celebrated his 20th year anniversary of devotion to his creative career. Joining Roman in his celebration were his RM Project Band and special guests, the legendary American guitarist Larry Coryell, called the "Godfather of Fusion" by Down Beat Magazine, and Russian jazz pianist Daniel Kramer. Also there to congratulate Roman was his father, conductor and saxophone/clarinet player, Maxim Miroshnichenko from Ukraine. Mr. Miroshnichenko joined his son Roman on stage, along with Larry Coryell, Daniel Kramer, and Roman's band to play Duke Ellington's "Caravan".
During the concert the audience was treated to the brilliant sounds of improvisations on compositions of Astor Piazzolla, Chick Corea, Roman Miroshnichenko and Larry Coryell. One of the highlights of the evening was the presentation by the duo of Larry Coryell and Roman Miroshnichenko, of "River Crossing". This composition, by Larry Coryell, is part of an opera he is writing based on the Leo Tolstoy novel, "War and Peace", that describes an episode of the Russian-French war of 1812. The day before Roman's 20th anniversary jubilee concert, Larry Coryell and Roman Miroshnichenko performed live, on-air at the Mayak radio station - one of the largest and most recognizable radio stations in the territory of the former USSR. The performance was such a huge success, based on the numerous requests from the listening audience, that the duet lasted for 2 hours, instead of the allotted 45 minutes.