News
03/20/2013
New "SURREAL" album is out through online digital distribution on iTunes and CD Baby in USA and CIS countries! European release will be on 3rd May, at 7Jazz label. Musicians feat.: Larry Coryell, Daniel Figueiredo, Mario Olivares, Mario Parmisano, Alvin Lubis, Dominique DiPiazza, Oleg Tarhov. ENJOY!!!
02/19/2013
Roman Miroshnichenko has made it to the semi-finalist round of the International Songwritting Competition. "JAZZ" category. Judges: Jeff Beck, Tom Waits, McCoy Tyner, Duran Duran. Semi-finalists list

02/18/2013
On 16th February in Moscow Kremlin Palace Roman has performed as special guest at Agutin-Varum show.
02/07/2013
On 13th May in Kaluga will be presentation of movie about "The World of Guitar" festival. Feat. Dominic Miller, Tony Levin, Juan Manuel Canizares, Daniel Piazzolla, Dominique Di Piazza, Roman Miroshnichenko, Adrian Belew, to name a few....
12/13/2012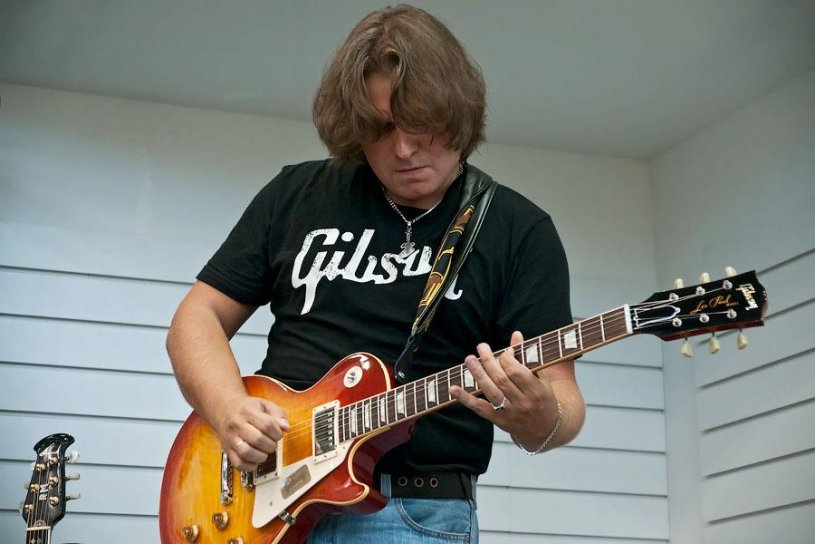 Roman Miroshnichenko has just this week added to his guitar collection a Gibson 50th anniversary, Les Paul 1959 Reissue. This very limited edition guitar, one of only 25 made, was named in honor of Vic DaPra - author, guitar aficionado, expert on Les Paul guitars, appraiser for collectors, such as Jimmy Page and Robby Krieger, and owner of Guitar Gallery in North Strabane, Pennsylvania, USA. The exclusive copies of this model were sold as far away as Ireland, Australia, New Zealand, and now one has found its way to Russia. Each of the 25 guitars features a highly-flamed maple top and stunning sunburst shading. One of the guitars even found its way into the hands of legendary rock guitarist, Rick Nielson, of Cheap Trick.

Mr. DaPra was quoted in the Pittsburgh Post-Gazette as saying, "I think Gibson really outdid themselves.... This is the best copy yet for playability and sound.", and Mr. Miroshnichenko says he couldn't agree more! When asked why he selected this particular guitar make and model, Mr. Miroshnichenko stated, "I've always loved the versatility and legendary sound of the Gibson Les Paul. With a Les Paul you can play any type of music and it sounds fantastic. I hope to use my new guitar in many of my upcoming performances and future recordings."